A professional looking, high resolution, well designed and printed brochures are a very important for prospecting and getting your companies information out there. In addition, our brochure folding options include (but are not limited to):
Bifold brochures
Trifold brochures
Quad-fold brochures
Gatefold brochures
V-fold brochures
Accordion brochures
Our experts design your brochure with your business in mind. Printed brochures help you establish credibility while conveying your service offering. Bring us your brochure project and we'll help you get the conversation started with your customers.
Don't have enough content to fill a brochure? Think about getting some flyers made instead.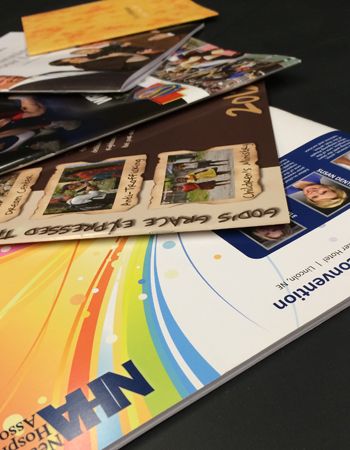 Contact us for brochure designs!